Counselling Thailand
CHIANG MAI – BANGKOK – CHIANG RAI – ONLINE
Counselling Thailand is a well-respected private practice providing counselling and therapy services throughout Thailand including Chiang Mai, Bangkok, Chiang Rai & online. 
Our experienced bilingual counselling team (Thai and English) comprises both male and female therapists with various specialties including; individual counselling, couples therapy, Thai Western relationship counselling, child, teens & family therapy, trauma, PTSD, LGBTQ and many more.
At Counselling Thailand, we are here to help provide hope and solutions to people who are struggling with many different problems. We work together with you in the most effective way possible to help you find your own individual solutions. Please visit our
Counselling & Therapy Services
page for more information.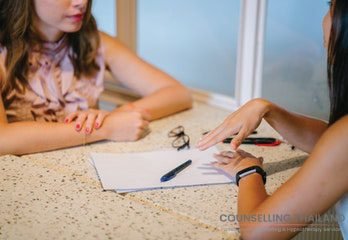 Private and confidential counselling with experienced therapists in Chiang Mai and Bangkok in a relaxed environment. Counselling methods include CBT, EFT and Person-centred. READ MORE AT: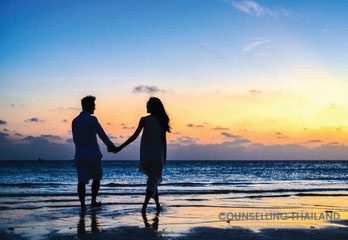 Experienced Relationship Counselor offering professional support, advice and guidance for couples seeking therapy in CHIANG MAI, BANGKOK OR ONLINE . READ MORE AT: 
A modern mindfulness approach to therapy which combines CBT and Hypnotherapy using hypnosis as a tool which is proven to increase motivation and to create positive… READ MORE AT:
Learn More and Book Free 15 Minute Telephone Consultation
Accepting that you may be struggling with certain issues can be a challenge in itself. Voicing the issue and seeking help from a professional can feel even more daunting, however this shouldn't be the case. Knowing that help is available and being comfortable to ask for it is essential for you to move forward and heal.
Our approach is both compassionate and confidential and we will work with you to understand your specific needs and strengths.
So, if you are struggling with something, and feel like you need to talk to someone in confidence who is an experienced counsellor working in Chiang Mai, Chiang Rai, Bangkok or online with an empathetic approach, please contact us now to arrange a free initial consultation. We are happy to listen and help determine if we can provide you with the best services available.