Chinese Speaking Counsellor in Chiang Mai
Chinese Speaking Counsellor in Chiang Mai
Finding an experienced Chinese speaking counsellor in Chiang Mai can be very difficult. In fact, we were unable to find any native Chinese or Mandarin speaking counsellors in both Chiang Mai and Bangkok so we extended our search to Malaysia.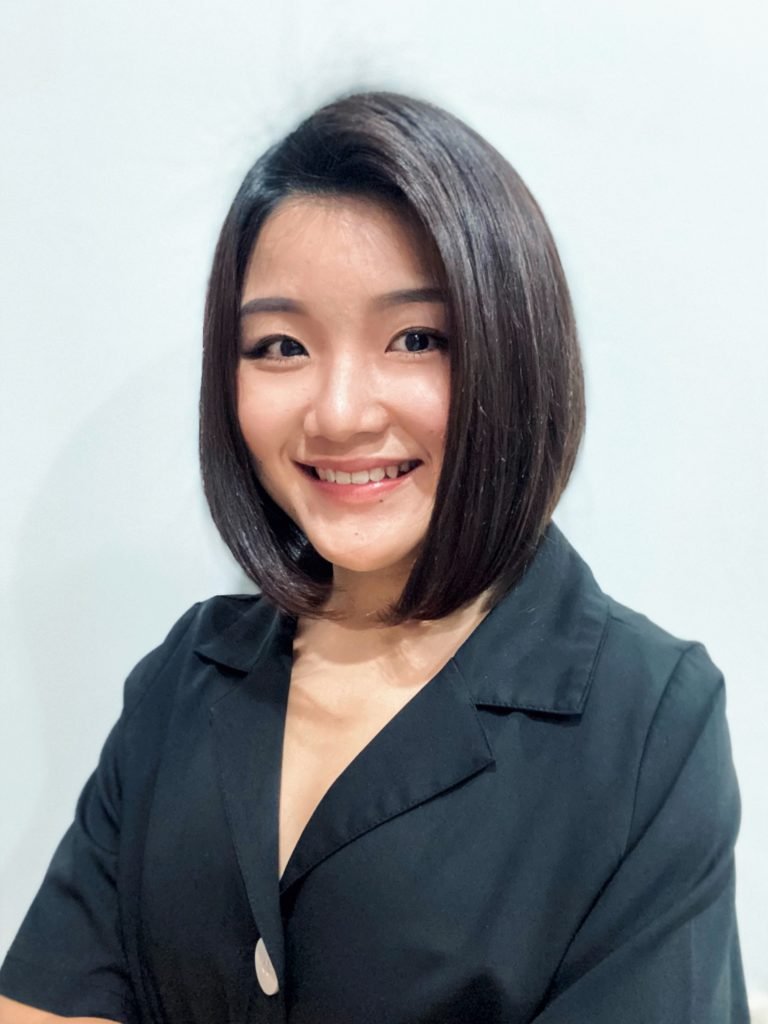 YEE PUI KUAN, JUN
Counsellor & Psychotherapist
Work with: Individuals, Couples, Teens & Adolescents
Location: Kuala Lumpur, Malaysia & Online
Language Spoken: Mandarin (Native), English (Fluent), Cantonese (Conversational)
MASTER OF CLINICAL PSYCHOLOGY, BACHELOR OF PSYCHOLOGY
Registered with Malaysian Society of Clinical Psychology (MSCP): CP1-0321
YEE PUI KUAN, JUN(俞佩君)
辅导员 & 心理治疗师
工作对象:个人,青少年,情侣
地点:吉隆坡,马来西亚
语言:中文(母语),英文(流利),广东话(对话级)
临床心理学(硕士学位),心理学(学士学位)
注册于马来西亚临床心理学协会 (MSCP): CP1-0321
We are pleased to have Jun as part of our counselling team who offers online counselling for anyone looking for a Chinese speaking counsellor in Chiang Mai for help and support in Mandarin language. Jun is also fluent in English, Malay and speaks conversational Cantonese.
Benefits of Working a Chinese Speaking Counsellor (辅导) in Chiang Mai –
Living in a foreign country can be daunting for many individuals, especially amidst a global pandemic and it is completely natural to want to communicate your daily concerns and uncertainties with someone who can understand you and whom you can trust.
Our decision to expand our counselling services for clients looking for a Mandarin Chinese speaking counsellor in Chiang Mai stems from several enquiries via our website and also personal recommendations from our clients including individual clients,  parents and teachers from local schools and other education establishments. 
Although there is a Chinese consular service in Chiang Mai providing local support, this does not include counselling or therapy services. In order to help support native Chinese individuals, families and children living in Chiang Mai we offer a free initial 15 minute video call consultation with Jun before making any financial commitment. 
We deeply understand the importance of being able to be transparent and open with someone who you can trust entirely and not hesitate when speaking to. Below are some other reasons why clients may seek a Chinese speaking counsellor in Chiang Mai.
Interracial couples therapy: One partner may be English or Thai speaking while the other may be able to communicate better in their native language – Mandarin or Cantonese.
Lack of friends and social connections: They may be lacking relevant social connections and relationships due to cultural differences and language barriers.
Language barriers: It can often be hard to communicate in a language you are not familiar with and often make you feel frustrated.
Cultural differences: It may be harder to communicate your issues to a therapist you feel is unable to relate to you and your culture.
Lacking a sense of community: It may be harder to make and maintain friends when you are unable to communicate effectively in the local dialect. Therefore oftentimes, ex-pats may feel very alone.
They may feel homesick: Clients may feel homesick and attending therapy in their mother tongue can be extremely advantageous.
Loneliness: They simply feel lonely without having formed relationships and social connections, therefore need to speak with someone who will understand them entirely and with whom they are able to be themselves entirely.

Benefits of Online Therapy for Chinese Speaking Clients in Chiang Mai
Historically, in order to attend traditional therapy and counselling sessions, it was necessary for clients and therapists to be present together in a physical setting, communicating face to face. While traditional therapy is still prevalent, online therapy has been gaining immense traction and, slowly but surely becoming a modern alternative to traditional therapy.
With the digital age being on the rise and with the help of online therapy, clients are now able to carry out their therapy sessions without leaving the comfort of their own homes and all they really require is a reliable internet connection.
Let us have a look at some advantages for online counselling in Chiang Mai
Convenience and affordability
Increased access to suitable therapists globally
Clients feel more autonomous
Confidentiality
More consistent counselling
Child, Teen & Adolescent Counselling in Chinese (Mandarin) Language
Since the current pandemic children are becoming more accustomed to online learning which has been helpful for counselling sessions also. There are many Chinese students studying at the bilingual and international schools in Chiang Mai and although many of the schools have dedicated school counsellors very few if any are able to offer counselling services in any Mandarin.
Some of reasons why children of any nationality may seek counselling are as follows
Lack of community / social connection
Language barriers
Change (relocating to new city / country / feeling homesick
Bullying
Two of the most effective counselling modalities for working with children or teens are CBT (Cognitive behavioral therapy) and Art Therapy. 
Where to Find Chinese Counselors (辅导) in Chiang Mai ?
Although there are some resources that provide direct access to native Chinese counsellors in Chiang Mai. One major deterrent for many is the cost. For this reason we have received several enquiries regarding expanding our counselling services online for both individual and couples counselling. We have native Chinese counsellors on our counseling team who are ready to help you at any given time.
Our aim is to provide our clients with native Chinese counselling services for those who require it most, at more affordable prices and with increased accessibility, regardless of their current geographical location.
Session Duration and Costs for Working with Chinese Counsellor (辅导) in Chiang Mai
Our recommended session duration for individuals is 90 or 120 minutes and the cost of our online counselling with Chinese speaking counsellor are significantly lower than many private practices in other Chinese speaking countries such as Singapore and Hong Kong.
Our costs are as follows :
60 minute session  –  2675 THB
90 minute session –   3745 THB
120 minutes PRICE ON APPLICAION
 International payment methods include international bank transfer, TransferWise and PayPal.
How to Arrange Free Initial Consultation
Before you make any financial commitment we offer a free 15 minute Zoom video call consultation to discuss things further, answer any questions you may have and can arrange a mutually convenient time for first full counselling session.
Please complete our online enquiry form and we will get back to you within 48 hours.