A Guide to Choosing a Psychologist in Thailand – Types, Approaches & Services
When searching for a psychologist in Thailand it is essential to have a basic understanding of the different types of psychologists. Some people searching for psychologist may have their needs better served by a psychiatrist whereas others may be better served by a counsellor, therapist or psychotherapist.
Taking action to preserve and boost your psychological health is good for your overall health. At one point or another, every human being struggles with overwhelming emotions, thoughts, and pain be it from family, school, or work. Working with a psychologist will provide you with the tools to cope with or overcome your mental struggles and give you a fresh perspective on life as a whole.
This guide aims to provide the fundamentals however before making any commitment to choosing or working with a psychologist we encourage anyone looking for more information to book a free initial consultation call to discuss your individual needs and specific requirements
Types of Psychologists in Thailand
When you looking for psychologists in Thailand it is important to note that you may encounter one who is only registered in general psychology or specialised in a specific field of practice whether that be medicine (prescribing psychologist) or counselling (counselling psychologist) Different types of psychologists include:
Clinical psychologists – Clinical psychologists in Thailand often work within hospital settings with specialisations in human behaviour and mental health diagnosis and treatment. They often work alongside psychiatrists in assessing and diagnosing mental illnesses and psychological issues and are certified to offer guidance in medical and indemnification areas.
Clinical neuropsychologists- trained to examine brain abnormalities that impair memory, learning, and other processes, diagnose them, and arrange treatments
Counselling psychologists – Provide several therapy strategies and approaches tailored to each client's unique requirements and situation and assist clients in changing their perspective on life, leading to desirable changes in thoughts, feelings, and behaviour such as trauma, major life changes, developmental issues, relationship issues, domestic violence, sexual assault, eating disorders, sexual orientation, etc.
Other types of psychologists include community psychologists, forensic psychologists, sports and exercise psychologists, and educational and developmental psychologists.
All psychologists in Thailand use techniques verified by science and work with clients in safe spaces where they can confidently express their fears and feelings and work through them. They value your confidentiality and will address any questions about the few occasions when you must reveal private information.
Choosing the Right Psychologist in Thailand for Counselling & Psychotherapy Services
An experienced counselling psychologist provides help without making judgments. If you are seeking for a psychologist in Thailand, here are the things to focus on: Before engaging in counselling psychology services here are some things to consider:
Personality Fit
In addition to knowledge and experience finding a psychologist with whom you trust and feel comfortable with is arguably the most important of all the criteria in the selection process. Numerous studies have demonstrated the importance of a strong client-therapist relationship.
Constructive and supportive client-therapist-counsellor-psychologist relationships are founded on several things, such as:
Personalities: You want good rapport, not friendship, with your psychologist. They have to remain objective when providing guidance.
Trust: You should feel extremely free to open up to your psychologist about your worries, emotions, and behaviour, even if doing so makes you uneasy.
Positive communication: A psychologist should use encouraging language, which means being warm and positive when pointing out your growth areas.
Same gender or areas of specialist knowledge. you might want to look for a psychologist or counsellor based on preferred gender or acquainted with your identity and sexuality such as LGBTQ+, teen counselling, trauma or PTSD.
Psychologists in Thailand Specialising in Counselling Psychology and Psychotherapy
Counselling psychologists practicing in Thailand combine counselling and psychotherapy. Both of these can help work through your emotions, whether they be ones you desire to change, connect with, or investigate. This could involve, for instance, coping with a loss, a health issue, a problematic relationship, accepting your identity, and so forth. By attending counselling sessions, you'll receive professional guidance to accomplish this in a supportive environment.
Another benefit of working with a counselling psychologist is personal growth, allowing you to cope of overcome with multiple issues or problems. For example, if you observe any recurring patterns in your everyday life, you might want to resolve them, or you might want to carve out some time for yourself to develop self-reliance.
What is the Difference Between a Psychiatrist and a Psychologist?
Psychiatrists and psychologists are often confused with one another. While both deal with matters involving the brain, emotions, and feelings, psychiatrists are medical doctors and can prescribe medication, whereas usually psychologists in Thailand cannot unless they work in a hospital licensed by the Thai Ministry of Public Health. under the supervision of a licensed psychiatrist / medical doctor. These types of Psychologists working in such institutions are usually permitted to to assist with or carry out psychological evaluations and psychiatric assessments.
Psychiatrists assess and treat complex and chronic mental illnesses whereas many private independent psychologists specialise on helping clients through counselling and psychotherapy.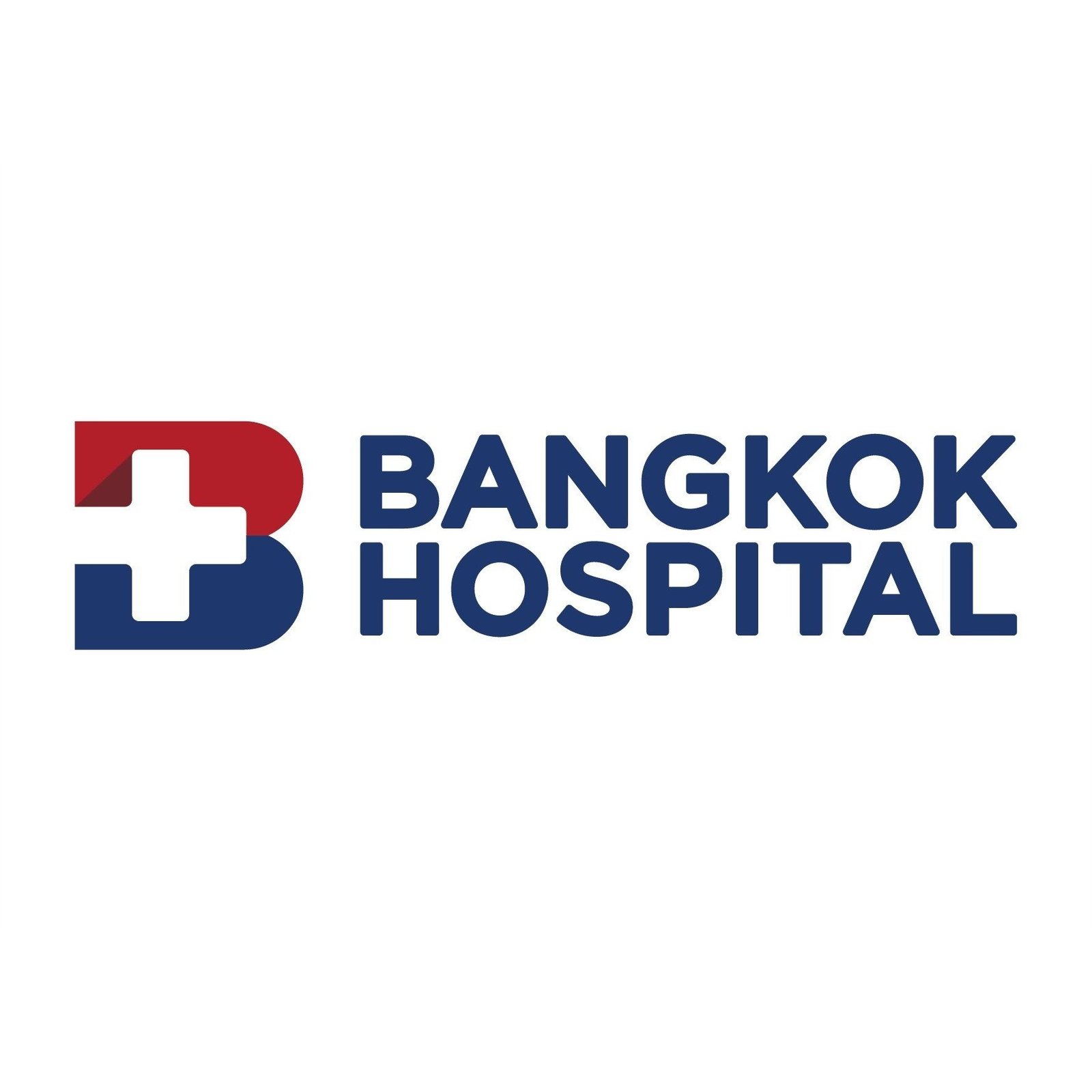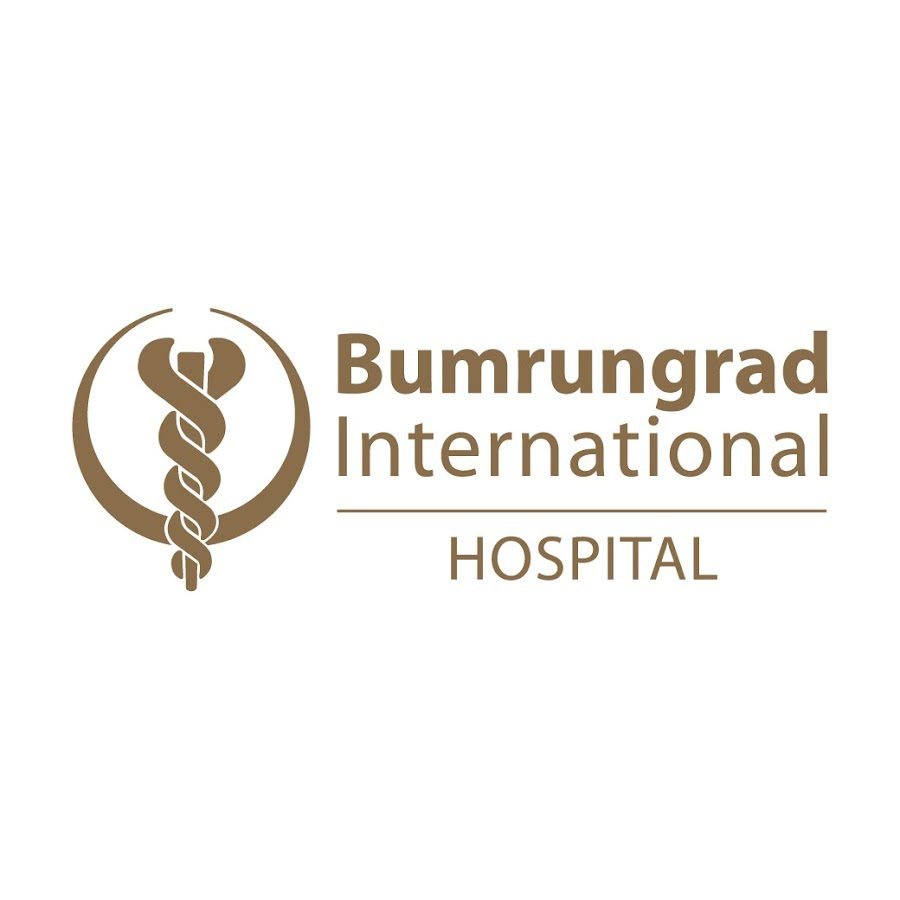 In these instances we will often refer clients to private hospitals such as Bangkok Hospital and Bumrungrad International Hospital. Both have an extensive and highly experienced medical team licensed to carry out psychological testing and psychiatric assessments. Following such testing one of the most common recommendations in addition to any prescribed medication is counselling and talk therapy with a private counselling practice such as ourselves.
Specialty
While most psychologists see a range of clients for a range of issues, many have areas of expertise. Some psychologists specialise in a certain age group, while others concentrate on anxiety, depression, or other specific issues.
Additionally, there are numerous distinct therapeutic techniques that concentrate on particular issues like emotions, thoughts, or behaviour. Common forms of therapy include:
Cognitive-behavioural therapy: CBT is a therapy method that concentrates on educating clients on how to recognize and alter undesirable, negative mindsets.
Acceptance and commitment therapy (ACT) emphasises shifting perspectives and behaviours toward desirable outcomes.
Dialectical behavioural therapy (DBT entails skill training for efficient problem-solving and behaviours: It's useful for managing feelings and discomfort
Exposure therapy (ET aids in addressing and lessening phobias and anxiety: By exposing clients to the source of their fear or anxiety, they learn that panic is unnecessary when facing such triggers in actual scenarios.
Each type therapy has its own merits and demerits. It is crucial that a psychologist uses an evidence-based, goal-oriented technique while maintaining flexibility and openness to your particular experiences and needs.
Language
Thailand is a country of many different cultures and languages. There are Thai speakers, but also ex-pats from other countries. Depending on your language, you'll want a psychologist who can provide counselling in the language you understand best. There are many experienced Thai bilingual English-speaking psychologists for Western ex-pats living and working in Thailand who can provide counselling services in both Thai and English.
When Should I Seek a Help from Therapist or Counselling Psychologist?
Many people fist consider seeking counselling or therapy if they feel overwhelmed, less in control of their thoughts, and/or high levels of uncertainties. Many individuals think about counselling when they reach panic mode, but waiting until you are at your lowest is not advisable. A counselling psychologist can greatly assist you whether you're going through changes in life or struggling with stress, depression, hopelessness, relationship problems, family problems, marital issues, mood, or any other difficulty. As long as you are willing to open up and work with your psychologist, the healing process can begin towards meeting your therapeutic goals.
Signs that you may benefit from contacting a psychologist include:
Confusion
Self-doubt
Changes in sleeping and eating habits
Anxiety
Low mood / depression
Irritable temperament
Patterns of undesirable behaviour
Fear of people and social situations
Trauma or PTSD
Where to find Recommended Psychologists in Thailand
Choosing a psychologist is a significant decision since they are concerned with helping you regain your life and improve your well-being. Knowing what to look for in a therapy or counselling service provider is important.
Counselling and Psychology services can be found in the major cities such as Chiang Mai and Bangkok. With online services available both within Thailand and internationally with Thai and English speaking therapists.
Recommended Psychologists – Counselling Thailand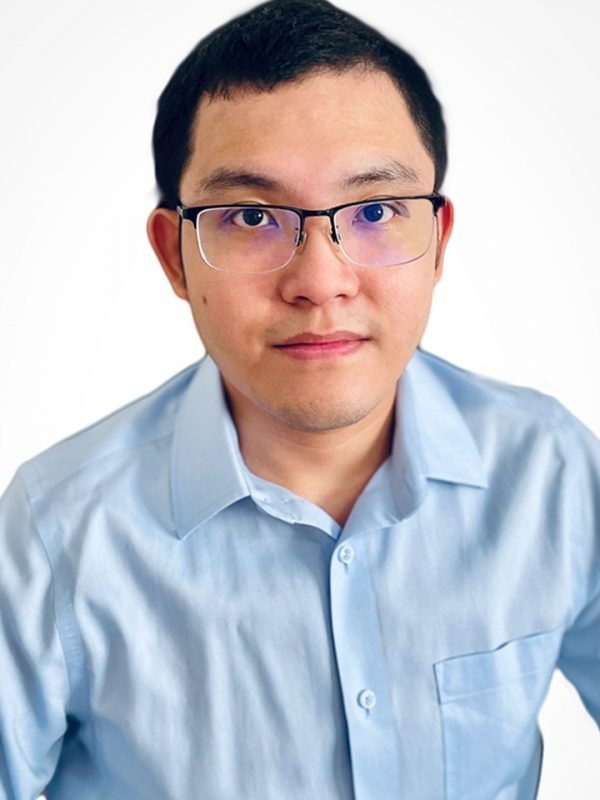 Tao Saengwan who works as a counsellor in our Bangkok office and online is a member of the Counselling Psychology Association Thailand (Member ID 19A1027) More information can be found by visiting Tao's profile.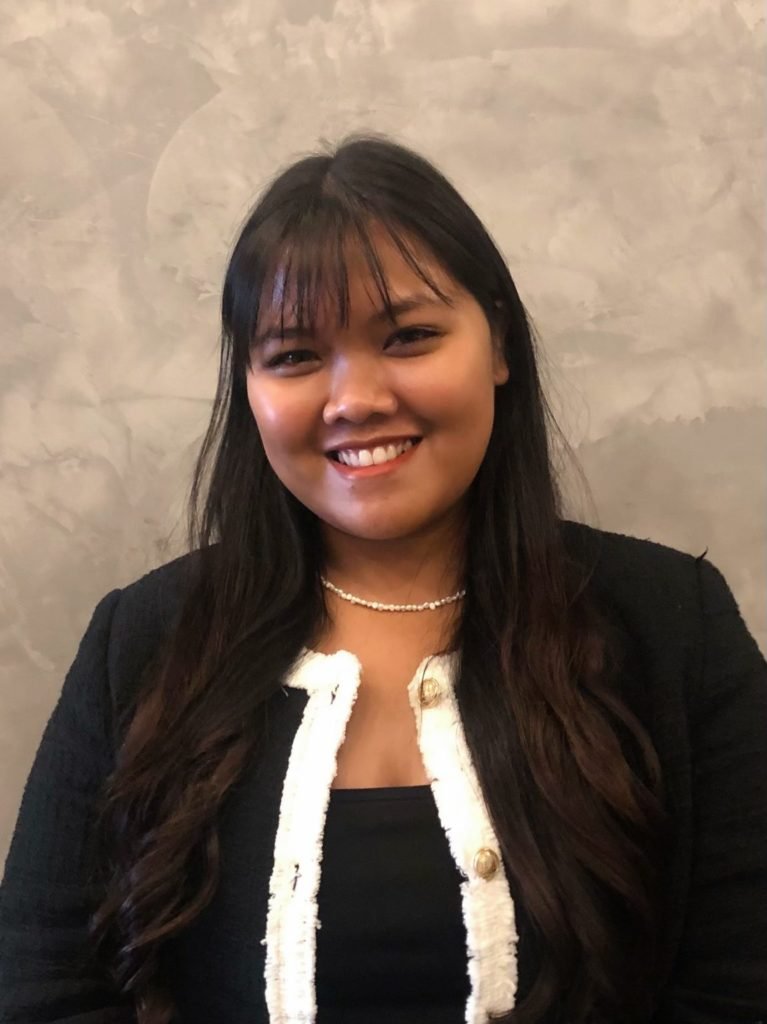 Renuka Thongneam (Prim) works as counsellor within our online counselling team and is registered with
the Thai Clinical Psychologist Association: (Jor. Kor. 1053) More information can be found by visiting Prim's profile.
Costs for Psychologists in Thailand and Session Duration
It is highly recommended to ask about prices before engaging in therapy or counselling services. Most private practices will be transparent and state all their fees on their website. It should also be standard for such practices to offer a free initial consultation before making any commitment. This will usually be a 15 minute video call.


Their counselling and therapy expenses (most psychologists use per-session rates)
Whether or not they take your insurance for mental health (speak with your insurance company or check their website for a list of authorised therapists),)
What your health insurance will cover, and the amount you'll have to contribute out of pocket
If your insurance has a cap on the number of sessions, ask your therapist how they will honour it. For instance, if your insurer only covers treatment for six weeks, can they help you build a six-week program or accept other payment options after six weeks?

While therapy is an investment in your psychological well-being, it shouldn't add to your life's difficulties by making you suffer financially. Assess treatment costs thoroughly, keeping in mind what you are willing to forego to get psychological help.
Counselling Services Within Thailand and Internationally
Counselling Thailand is a well-known private practice that offers therapy and counselling services in Thailand, covering Bangkok, Chiang Rai, Chiang Mai, and online both within Thailand.
Our highly experienced multilingual counselling team includes both male and female psychologists with a range of expertise, including
Individual counselling
Couples therapy
Thai-Western relationship counselling
Family therapy
Individual counselling
Trauma, PTSD, and related issues
LGBTQ etc.

It's no secret that psychological issues are stigmatised in many Asian countries. Until recent years very few resources and services are available. One recent study found that in Asian nations, people with mental problems are frequently seen as aggressive or lacking in moral integrity. Therefore, whereas seeking medical attention for a broken limb is common, getting care for psychological problems is stigmatised.
People who suffer from psychological issues are often unable to enjoy life to its full potential. Our counselling psychologists can help with various issues and work together to explore solutions to help you overcome or cope with your mental struggles.
Whether you are an individual, a couple, or a family, if you're feeling helpless, experiencing elevated levels of anxiety or stress, or having difficulty expressing yourself, counselling may assist you in reducing those emotions and boosting your self-esteem.
How to Arrange a Free Initial Consultation
Costs individual and group therapy counselling (both in-person and online) can be found on our fees and appointments page.
However, before you make any financial commitment, we offer a free 15 minute Zoom video consultation to discuss things further, answer any questions you may have and can arrange a mutually convenient time for first full counselling session.
Please complete our online enquiry form and remember to include your city location if contacting us from outside Thailand so we can suggest suitable times convenient for your time zone.