Therapy Chiang Mai with English and Thai Speaking Therapists
Part of researching therapy Chiang Mai is getting to know the different terminology and titles that are used in the field of counselling and psychotherapy. Depending on where you are from in the world, you may for example envision a 'therapist' as performing a different job than that of a 'counsellor.' Or perhaps you may use the terms interchangeably and not recognise much of a difference at all. In the UK and Australia people often use the term counsellor (counselor in USA and Canada), as well as the term therapist which is recognised globally.
Therapist derives from the word therapy which is a process of curing, healing, or improving one's physical, mental and emotional well being. There are many different types of therapists including: Yoga Therapists, Occupational Therapists, Speech Therapists, and Massage Therapists, just to name a few.
Within the realm of mental health, the type of therapists that we are typically referring to are those who work as counsellors or psychotherapists. These therapists utilise talk therapy combined with other modalities or approaches in their work with clients. Counselling was previously regarded as more of a short-term therapy, whereas psychotherapy took place over the longer term. Nowadays however, with mental health becoming more of a priority in our culture, it is not unusual for counsellors and other therapists to work with clients over months or even years.
One final distinction that is important to understand is the difference in education and qualifications associated with these titles. While all psychotherapists are qualified to provide counselling, a counsellor may or may not have the necessary training and skills to provide psychotherapy. In some situations, a therapist may provide counselling, while a counsellor also has the capability of functioning in a psychotherapeutic manner. What it all boils down to is how the individual counsellor, therapist, or psychotherapist is experienced and qualified to treat you and your specific issues.
What is the Difference Between a Psycologist and a Psychiatrist?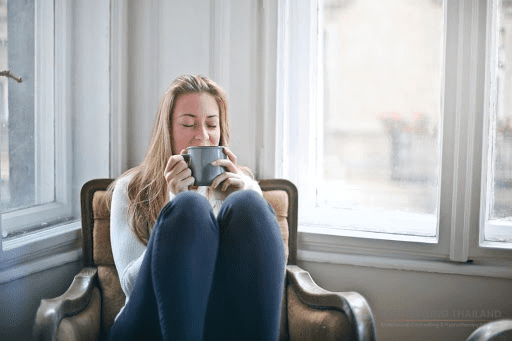 This is a question that comes up a lot: what really is the difference between a psychologist and a psychiatrist?
To start with, a psychiatrist is a licensed medical doctor with 10+ years of education and training. Psychiatrists are able to prescribe medication to treat mental health conditions. While some psychiatrists have private practices, many work at several different rehabs and hospital facilities, supporting the clinical staff there and providing brief psychiatric consults for residents or patients.
Psychologists are licensed mental health professionals with six or more years of training. They usually focus on providing talk therapy and may work in tandem with a psychiatrist if medication is recommended to enhance treatment. Licensed psychologists can diagnose mental illness and other mental health conditions.
To offer freelance psychology services in Chiang Mai one needs to have a specific work permit to do so and be approved by the Thai Ministry of Public Health. Nearly all qualified psychologists in Chiang Mai work within either a school or a rehab and many of these people are Thai citizens.
Reasons People may Consider Therapy in Chiang Mai
A therapist can fulfil many roles and functions which may include: listening, providing guidance, and encouraging people in the right direction. They use their professional experience combined with the client's internal resources and external support network in order to support the client's personal development. Therapy provides a safe, nonjudgmental, and confidential environment in which to explore conflicts, disturbances, or struggles. Therapy may be done in a therapist's home, office, private therapy room, or even online, which may be more suitable for some clients. More information about working with a therapist online can be found by visiting our online counselling page.
People seek therapy for a number of reasons – anything from long-term anxiety, recent low mood, sadness or depression, past or current relationship difficulties, and more. There is no 'one size fits all' approach when it comes to therapy. An experienced therapist does not offer direct advice or quick fixes, nor will they always tell you what you want to hear. This is not to say that therapy sessions will be confrontational, but a lot of emotions can arise when working with a therapist. This is because, oftentimes, the presenting problem is merely a symptom of deeper unresolved, and perhaps even unknown, issues. It is important to commit to ongoing therapy sessions with a trusted provider in order to invest the time and effort necessary to identify, explore, and eventually find the root causes of your issues.
At Counselling Thailand, we use our own custom and individualised  PAST, PRESENT, AND FUTURE THERAPY MODEL which we believe to be not just effective for people looking for a therapist in Chiang Mai, but anyone looking for therapy in Thailand online. Our therapy approach includes various modalities such as CBT therapy and Person-Centered Therapy that is tailored to each individual's needs in order to reach their goals and achieve their desired results.
What are Some of the Benefits of Therapy?
There are both short-term and long-term benefits of therapy. Some benefits of therapy may include: a sense of relief or calm; a feeling of satisfaction knowing that you are dedicating time to yourself; a greater sense of self worth or purpose; or increased clarity, and ease when it comes to making decisions and resolving conflict.
Another one of the major benefits of therapy is gaining insight into negative core beliefs and doing the work to actively change these destructive thinking patterns. Negative self-talk and deeply ingrained negative core beliefs can have a significant impact on our relationship with others, and also our relationship with ourselves.  If thought precedes action, then we must actively work to adjust our thinking if we want our actions, behaviors, and lives to change. This is the premise of most cognitive based therapy.
Are there any "Downside" to Seeing a Therapists?
Therapy is not always easy or comfortable. A good therapist will provide you with direct and honest feedback and present you with questions and challenges – particularly if they recognise that you are engaging in unhelpful or destructive thought or behavior patterns. It is the job of the therapist to provide these kinds of reflections from a place of kindness and support and within a safe, therapeutic environment.
To put it simply, if you do your homework and work with a qualified professional, therapy should not affect your life negatively in any way. You will experience a range of emotions during the course of therapy, but this is a natural part of the process and is to be expected when engaging in any meaningful personal work.
Choosing the Right Therapist
Finding the right a therapist can sometimes take time, but trust that you are worth the effort! One of the easiest and most reliable methods for choosing a therapist in Thailand is to look at online reviews so that you can read about different counsellors and therapists through the eyes of other people in your community. You may look for key descriptors that appeal to you like "patient, good listener, accepting, nonjudgmental, strong social and communication skills, or trusting and flexible."
Given that therapy is a very private affair, many people may not recommend their therapist to others for the sake of their own confidentiality. This is ultimately up to the individual, but you can rest assured that any reputable and qualified therapist is ethically obligated to keep their clients and the content of their sessions 100% confidential.
Working with a therapist should be a collaborative process. Most experienced therapists offer an initial free telephone consultation prior to any financial commitment. They may also request that you fill out a client information form which will have specific questions which will determine the type of therapist that would be most suitable for you and your needs. The most important thing you can do during this initial phase (and for the duration of your work with a therapist) is to be completely honest. After all, if you are not able to be honest with your therapist, who can you be honest with?
A final point to consider is that therapists are encouraged to look after themselves as well. They should continually update their clinical skillset, and be able to effectively manage their workload and stress levels. A good therapist will do this by engaging in and receiving support from a clinical supervisor, tending to their own self-care, and participating in professional training to continue to deepen their knowledge and expand their expertise. Essentially, you want to find a therapist or counselor that "practices what they preach," and presents as being grounded, organized, and well-informed.
How Long Should Therapy Session Lasts?
It is becoming more common worldwide for therapy sessions to be as short as 45 minutes. Influencing factors for this include: cost to the client, therapist's overheads, and possible high client demand. We believe that 45 minutes is simply too short of a time to provide effective therapy.
Counselling Thailand offers professional therapy in Chiang Mai and online at an affordable price of 2,675 THAI BAHT FOR 60 MINUTES or 3,745 THAI BAHT FOR 90 MINUTES. Ninety percent of our clients choose ninety-minute therapy sessions over sixty-minute sessions. As a registered Thai Limited Company, we are able to provide tax invoices, and subsidies may also be available for those who are employed in Thailand through an EAP (Employee Assistance Programme). Please contact us for more information regarding this.
How to Arrange Your First Therapy Apponitment?
Please contact us either by phone, email, or via our online enquiry form to arrange a FREE, confidential, no obligation telephone or video call prior to see if we are the right fit for you. We offer therapy services in Chiang Mai and online six days per week at flexible times to accommodate local workers as well international clients in different time zones.