Online Therapy Thailand
The rise of the internet has dramatically changed the way in which people obtain information and communicate in today's society and online therapy in Thailand is no different.The internet has become the most popular medium to connect with others, particularly through social media. When looking at the field of counselling, the internet offers a fresh way to communicate with other individuals seeking help from all around the world. This development marks a significant integration of technology use in the provision of counselling services.
We define online therapy as any type of professional therapeutic interaction which makes use of the internet in order to connect qualified therapists or counsellors with their respective clients. There has been significant growth in online therapy companies surfacing in the last several years. Because Bangkok is a major city with a significant number of ex-pats, more and more Bangkok counselling services are being offered online.
The ease and convenience of scheduling an appointment with an online therapist from the privacy of your own home is a huge plus for clients, many of whom are seeking therapy for the first time. Online platforms provide access to therapy for a wider audience, thereby helping to normalise therapy itself.
Benefits of Working with a Therapist Online
Convenience & Affordability
Since you will be attending these sessions online by Zoom video call and usually in the comfort of your own home, you can schedule therapy whenever it is convenient for you. At Counselling Thailand, we have online therapists who are based in both Thailand and the UK to accommodate various schedules. Even outside of the session, continued online communication via private chat groups and email allows clients, therapists, and loved ones who may be involved in the treatment process a chance to communicate more easily.
Accessing online therapy in Thailand, is usually very affordable as well, particularly when compared to many Bangkok counselling services fees. Online counselling provides online therapy in both individual and group formats. Online group therapy is perhaps the most economical option. Please visit the relevant pages to learn about the differences between individual counselling, couples therapy and group therapy.
Accessibility For Those With Limitations
Individuals who are unable to leave their houses for various reasons (physical or mental) may find online therapy a useful alternative to more traditional therapy settings. For those who may be ill, in quarantine, or otherwise, movement impaired, online therapy provides a safe and practical solution.
Additionally, online counselling may be a viable therapeutic interface for those who struggle with social phobias such as those who are fearful to seek help face-to-face due to anxiety or stigmatization, or those who are new to therapy and hesitant about the process. If you have recently relocated to Bangkok and are still getting to know your environment, finding an online therapist in Bangkok may provide you with the safety and comfort that you need until you are ready to venture out more, or you may prefer to continue with online therapy!
Accessing Therapy Remotely Reduces Stigma
Today, the internet not only makes therapy more accessible but also makes information more readily available. Online access makes it much easier in order to overcome the stigma that has historically been attached to mental health issues. Online therapy can also be a crucial tool in helping individuals learn about their mental and emotional well-being. You don't necessarily need to have a diagnosed condition to benefit from speaking with a counselling professional and online therapy provides an easy avenue to get started in that direction.
Good Option For Remote Areas
Online therapy offers access to professionals and treatment even for people in remote areas who may have a limited number of resources in their geographic area. These individuals may have had no other option in the past aside from commuting long distances, which could cause a burden on the individual, their colleagues, and even their family members. If one has reliable internet access, online therapy provides a quick and easy way to access the help you need in a convenient and affordable way. While finding a therapist in Bangkok may not be as big of a challenge, in some more remote areas of Thailand, access to Western-trained therapists might be unheard of. Online therapy Thailand provides tourists, ex-pats, and residents all over the country with therapeutic support.
Why Choose Online Therapy?
Online therapy has been proven to be just as effective as traditional face-to-face therapy with extra benefits in the modern era we live in today. Some individuals still prefer face-to-face therapy, and others simply may not have yet had the opportunity to experience the freedom online therapy offers!
When considering traditional therapy, the experience has remained consistent since the inception of therapy itself in the late 1800s. You go to your therapist's office, have a seat on their couch, and talk through your issues and current challenges. After a session, you go home and see each other a week or two later in the same place and at the same time.
Online therapy gives you the opportunity to experience new ways to communicate and open up. For those with hectic or unbalanced schedules, a traditional session can become prohibitive. For example, to attend in-person therapy a parent would have to arrange for a babysitter while attending an online session means that the session can take place in the home while the child or children are also at home. Online therapy allows you to schedule the time, location and also the initial direction of the therapeutic alliance. It's a method that puts you first.
Finding a therapist with who you are comfortable and confident is key to your therapy being effective. The in-person therapists available to you within your area may not be equipped to manage your personal needs. By connecting with an online therapist, you are no longer limited to a small pool of therapists and you can find someone to work with who is specially aligned with your individual needs.
If you feel you are ready for online therapy, please do not hesitate to reach out to us today and join the many others who have made the important decision to prioritise their mental and emotional wellbeing.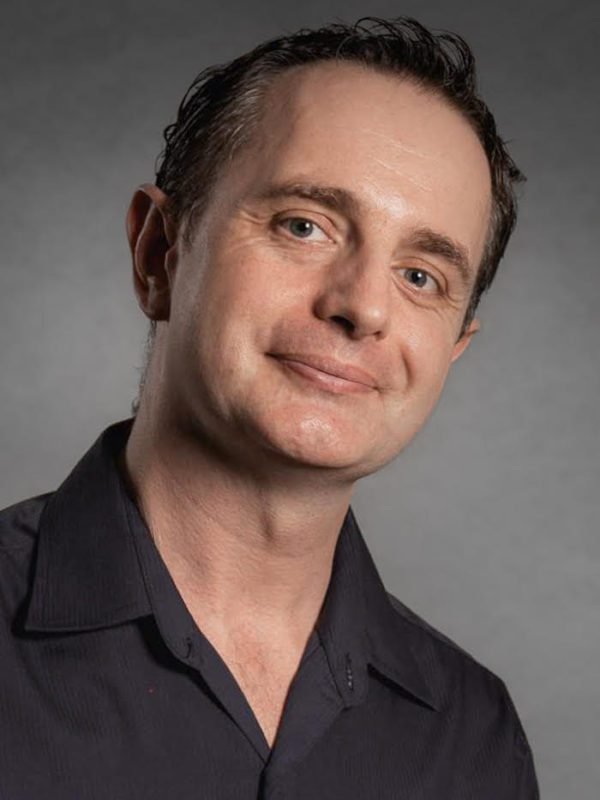 BA HONS, BHRT MASTERS AND PRACTITIONER DIPLOMA IN HYPNOTHERAPY & COUNSELLING
MSc COUNSELING PSYCHOLOGY
B. PHARM
.
PHD PSYCHOLOGY IN COUNSELLING, MA GUIDANCE & PSYCHOLOGY COUNSELLing